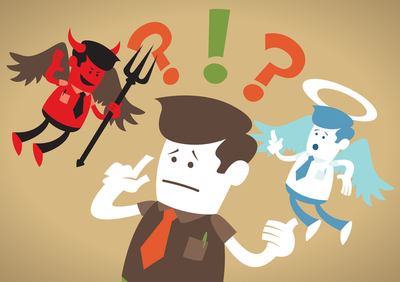 by Dr. Randy Gilchrist, LDS Psychologist
www.LDSdimension.com (FREE LDS online dating site)

A common difficulty for LDS singles is the challenge to stay morally clean and to obey the law of chastity. The law of chastity for fellow members of the church, whether married or single, is the same. The lds.org section on chastity spells out the requirements pretty clearly: "Physical intimacy…God has commanded that this sacred power be expressed only between a man and a woman who are legally married. The law of chastity applies to both men and women. It includes strict abstinence from sexual relations before marriage and complete fidelity and loyalty to one's spouse after marriage. The law of chastity requires that sexual relations be reserved for marriage between a man and a woman. In addition to reserving sexual intimacy for marriage, we obey the law of chastity by controlling our thoughts, words, and actions."

In other words, single LDS members are expected to control lustful thoughts, avoiding sexual petting and other sexual relations with others, and avoid pornography and masturbation. In short, there is no allowable sexual outlet for LDS singles other than through marriage, so it's about "going without". Of course, this is easier said than done. Hormones, social pressure, temptation, loneliness, fear of losing a dating partner, and other factors make it difficult to say no. Nevertheless, the law of the law, and the requirements are the same for all. And if you would like to have a temple recommend to marry in the temple--the ideal--keeping the Law of Chastity is essential.

Tips and Suggestions to Keep the Law of Chastity

1) Maintain your confidence. Practice and keep a positive attitude that you can do this. If you tell yourself it is too hard to keep the law of chastity and stay morally clean, you are already in trouble. Remember that many other worthy and faithful members over the centuries have remained clean for years and decades as needed. Moroni lost his wife and family and remained clean and true and a prophet for over twenty years alone. Joseph who was sold into Egypt was pressured to break the law of chastity by the attractive, forceful wife of Potipher. Others like Paul in the New Testament chose to remain single to focus on his missionary work and travels to support the early church, If they could do it, so can you.

2) Stay out of harm's way. Follow the example of Joseph of old and flee tempting situations. Do your best to avoid being in dangerous, harmful, tempting situations. Avoid being alone in private with those you fear losing control with. Minimize internet access in solitary situations. Pass on dates with those you know have a reputation of not keeping the law of chastity. Think of this tip as basic, logical preventative maintenance.

3) Get stronger. Get the help you need to get and stay clean. Utilize the resources available to you. Talk to your bishop before and after a problem. Follow his guidance, tips, and suggestions. Get a blessing for strength if needed. Pray and search the scriptures and conference talks with as many ideas for yourself to stay strong and clean that you can find. If needed, meet with an LDS counselor (such as at LDS Family Services). Other options include attending the weekly Stake based LDS addictions groups and useful self-help materials. Two useful workbooks I recommend are

"…neither is the man without the woman, neither the woman without the man, in the Lord" (1 Corinthians 11:11).

Sincerely,
Dr. G
**To readers: to submit a question to Dr. G for a future Q and A column, please send your questions to drgilchrist@yahoo.com. Also, please register for a free account at www.ldsdimension.com for access to previous and future Dr. G articles.
About the author

Hello, my name is Dr. Randy Gilchrist (aka "Dr. G"). I am a licensed clinical psychologist, a licensed marriage & family therapist, and a certified hypnotherapist in private practice in Roseville, CA (www.dr-rg.com), practicing since 1997. Also, I am happily married in the temple (Manti) since 1996 and have 4 sons. I am a volunteer writer and contributor to LDS Dimension. I use my training, education, and experience to share insights with LDS Dimension on all things of interest to the LDS dating community. Please read my articles and columns on this site to assist you in your online dating journey. Also, to be considered for an answer in a future Q and A column, please email me your dating/relationship oriented questions to drgilchrist@yahoo.com. Finally, I also offer a powerful, effective worldwide custom hypnosis recording service just for LDS Dimension members for weight loss, pornography, and many other issues of concern to those in the LDS dating community (please learn more now at www.dr-rg.com/lds; email me questions to drgilchrist@yahoo.com).