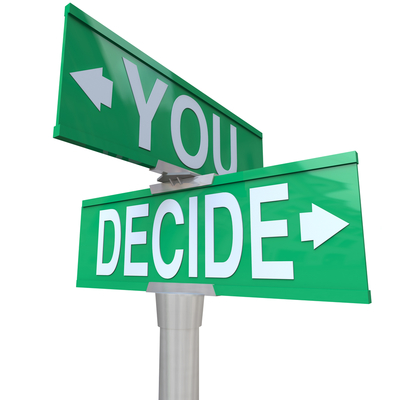 by Dr. Randy Gilchrist, LDS Psychologist
www.LDSdimension.com (FREE LDS online dating site)

One of the most challenging decisions we will ever make as LDS members is who to marry, when, and where. All of those decisions matter, and all of these decisions can be influences from a number of sources. Two of the stronger and more influential sources of influence come in the form of hormones and the Spirit, also known as the influence of the Holy Ghost. Sometimes the two sources of influence coincide, whereas at other times, the influences can be issuing discrepant answers and direction.

The Influence of the Spirit

The New Testament makes clear several of the most important roles of the Holy Ghost, also known as "the Spirit". In the book of John Christ states that "But the Comforter, which is the Holy Ghost…shall teach you all things, and bring all things to your remembrance, whatsoever I have said unto you…he will guide you into all truth…and he will shew you things to come. (John 14:26; 16:13). In other words, the Spirit is a teacher that will guide you into all truth, including the decisions and directions that would be best to take with important decisions like dating, engagement, and marriage. You ultimately make the choice with your agency, but the Spirit is a guide to assist you in your decision making.

Although people can feel the Spirit in different ways, Paul reviews a number of possible ways different people can feel and experience the positive effects of the Spirit's guidance: "But the fruit of the Spirit is love, joy, peace, longsuffering, gentleness, goodness, faith, meekness, temperance…" (Galatians 5:22-23). Most commonly, positive spiritual influence promoting truth has been described simply as feeling "peace" (Doctrine & Covenants 6:23) and a "burning" feeling inside the heart (Luke 24:32; Doctrine & Covenants 9:8).

In other words, when praying and experiencing these kinds of positive feelings, you can basically know your decision is correct and a good idea to make. Conversely, when praying and looking for direction and decision and the answer is that it is not a good idea to make, the Spirit will withhold the peaceful, burning feelings and instead will promote a "stupor of thought" in you that will help steer you away from and help you reconsider that choice (Doctrine & Covenants 9:9).

Hormones

Under the general phrase "hormones", what I am meaning here is the powerful inner influences and feelings of passion, chemistry, attraction, connection, infatuation, obsession, libido, and overall excitement that exists in new, blossoming relationships. Such feelings are positive, healthy, and natural to help bring couples together and get relationships going. The only problem with hormones being the primary--possibly only--motivating force for deciding to date, get engaged, or even get married is that hormones are neutral. They simply promote excitement and connection. Alone, hormones are a weak, often erroneous director towards relationship decision making. Nevertheless, hormones are important to adding the spark to a relationship and get things going. As a clinical psychologist, I think having a strong hormonal connection is essential towards finding and maintaining a relationship and marriage. Just don't assign hormones more importance than they deserve.

Unfortunately, feeling excited and "hot and heavy" for another largely ignores and is independent from whether the other person is practically and/or spiritually a good idea to choose commitment with. For many years I have done couples therapy with struggling, even divorcing couples. At the first session I always ask the same basic question: "what brought you together in the beginning"? What follows is often a story of high hormonal connection but a poor practical and/or spiritual compatibility. What follows is distance and/or conflict that eventually tears the relationship apart.

Putting It All Together

In making relationship decisions, whether another is hormonally and practically attractive to you is a decent place to start. A lot of initial attraction starts there, and I think both hormones and practical compatibility (similarities, resources) are important. When you decide a person is hormonally and practically attractive and interesting to you, you soon may consider try to date this person--and depending on how the dating goes, possible engagement and marriage may follow. From the initial point of attraction and when you begin considering trying to date this person, I suggest praying for spiritual direction. "Is this person right for me?" "Should I pursue this?" "Should we break up?" "Should we get married?" Questions like this are important, and the sooner you ask, the sooner you can get the guidance and direction from the Spirit and may good decisions from the beginning to pursue or not pursue the other.

Even though we all have our agency and it will be up to you to decide to date, get engaged to, and even marry another, the Spirit can and will act as an excellent guide towards truth and good choices. My simple suggestion: go with what the Spirit directs and you give yourself the best chance for health and happiness together, hopefully for eternity. Because "…neither is the man without the woman, neither the woman without the man, in the Lord" (1 Corinthians 11:11).

Sincerely,
Dr. G
**To readers: to submit a question to Dr. G for a future Q and A column, please send your questions to drgilchrist@yahoo.com. Also, please register for a free account at www.ldsdimension.com for access to previous and future Dr. G articles.
About the author

Hello, my name is Dr. Randy Gilchrist (aka "Dr. G"). I am a licensed clinical psychologist, a licensed marriage & family therapist, and a certified hypnotherapist in private practice in Roseville, CA (www.dr-rg.com), practicing since 1997. Also, I am happily married in the temple (Manti) since 1996 and have 4 sons. I am a volunteer writer and contributor to LDS Dimension. I use my training, education, and experience to share insights with LDS Dimension on all things of interest to the LDS dating community. Please read my articles and columns on this site to assist you in your online dating journey. Also, to be considered for an answer in a future Q and A column, please email me your dating/relationship oriented questions to drgilchrist@yahoo.com. Finally, I also offer a powerful, effective worldwide custom hypnosis recording service just for LDS Dimension members for weight loss, pornography, and many other issues of concern to those in the LDS dating community (please learn more now at www.dr-rg.com/lds; email me questions to drgilchrist@yahoo.com).