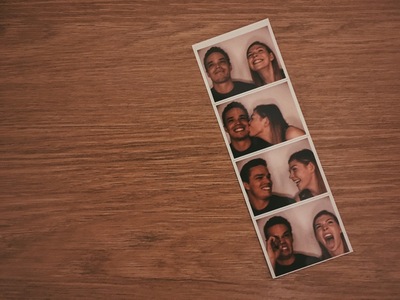 A common question I hear in both my therapy office and elsewhere from singles is, "when will I meet someone?" The answer: in 3 weeks, 3 hours, and 3 minutes from now. No really, how could I or anyone know? Some will meet their future spouse soon, some will be years from now, others will get together with their eternal companion on the other side in the next life. Even though there is no way to answer the question of exactly when it will happen, there are certain things you can do to increase your odds and chances of finding your significant other, sooner than later. For further inspiration regarding "when", I recommend praying and allowing for the Spirit to give you guidance, direction, and answers for your specific situation.

Speeding Up When You Will Find Someone:

*Regularly look, socialize, and be proactive. One obvious way to speed up your chances and opportunities for meeting your future spouse involves regular, consistent, persistent social effort. The more you spend time on online dating/socializing sites, the more singles activities you attend, and the more social you act with others wherever you find yourself, the greater the chance you will have to make that connection with the special someone. If you are single, alone, and wish to meet someone, work towards it. Regularly do social things that increase your chances and odds of a great connection with a new relationship. You can't reasonably expect to meet someone if you don't put yourself out there to meet, mix, and connect with others. Think of socializing as your regular job to perform. Like the old saying goes, "the harder you work, the luckier you get". Or, "make your own luck".

*Prepare yourself practically. Whatever you need to do to prepare yourself to be ready to commit and be with someone, put that work in. Do whatever you reasonably can to be ready to commit to a future someone when the opportunity arises. Whether you need to do financially, academically, and otherwise, please get your affairs in order. Act now as if you are preparing to be with someone you are not yet with. And if you are dating others you already know you will not have a future with, consider ending these relationship, just spending time with friends. Make yourself ready, able, and willing for that future someone as soon as possible.

*Get spiritual direction and inspiration. We learn in John 14:26 and 16:13 the following:

"But the Comforter, which is the Holy Ghost, whom the Father will send in my name, he shall teach you all things, and bring all things to your remembrance, whatsoever I have said unto you."

"Howbeit when he, the Spirit of truth, is come, he will guide you into all truth: for he shall not speak of himself; but whatsoever he shall hear, that shall he speak: and he will shew you things to come."

In other words, roles of the Holy Ghost include teaching you all things and showing you things to come. The more in touch you are with the Spirit, the more inspiration, direction, and instruction you will receive to help you search for your future spouse. The Spirit can also help to guide your search, help your decision making, and comfort you with the stress and heartache that often accompanies the search for a future spouse. In short, get and keep the Spirit. It will greatly help your effort.

*Learn more about relationships and the opposite sex. The more you learn and know about relationships and the opposite sex, the better you can understand the needs of the other you will meet in the future. Therefore, when you meet potential future spouses, you will be better equipped to understand and fulfill their needs, as well as to assert your own needs as well to the other. A few resources I would recommend to help the effort include the following:

--Why Marriages Succeed or Fail by John Gottman
--Men Are From Mars, Women Are From Venus by John Gray
--That's Not What I Meant! By Deborah Tannen
--You Just Don't Understand! By Deborah Tannen
--www.psychologytoday.com (magazine article archive search)
--https://www.churchofjesuschrist.org/study/general-conference?lang=eng (general conference talks for singles, for relationships)
--www.hypnosisdownloads.com (hypnosis sessions about relationships)

Final Thoughts:

I can't tell you exactly when you will meet your future spouse. The Lord can and could, although he will not violate agency or spoil your journey along the way. You will be granted whatever clarity allowable for whom it will be and when that will occur (that which is correct for you and your particular situation). I would highly encourage you to incorporate the ideas and suggestions given in this brief article. As you prepare for your future spouse and search for answers, clarity, and direction, you will receive spiritual guidance. Whatever you are reasonably entitled to as a worthy person asking for guidance. Whatever is right and appropriate for you. As you do your part, things will become more clear and you will progress best towards your marital future. And remember, "…neither is the man without the woman, neither the woman without the man, in the Lord."—1 Corinthians 11:11.

Dr. G
P.S. If you have any questions, comments, or a future article request for me, feel free to contact me at drgilchrist@yahoo.com.
About the author

Hello, my name is Dr. Randy Gilchrist (aka "Dr. G"). I am a licensed clinical psychologist, a licensed marriage & family therapist, and a certified hypnotherapist in private practice in Roseville, CA (www.dr-rg.com), practicing since 1997. Also, I am happily married in the temple (Manti) since 1996 and have 4 sons. I am a volunteer writer and contributor to LDS Dimension. I use my training, education, and experience to share insights with LDS Dimension on all things of interest to the LDS dating community. Please read my articles and columns on this site to assist you in your online dating journey. Also, to be considered for an answer in a future Q and A column, please email me your dating/relationship oriented questions to drgilchrist@yahoo.com. Finally, I also offer a powerful, effective worldwide custom hypnosis recording service just for LDS Dimension members for weight loss, pornography, and many other issues of concern to those in the LDS dating community (please learn more now at www.dr-rg.com/lds; email me questions to drgilchrist@yahoo.com).