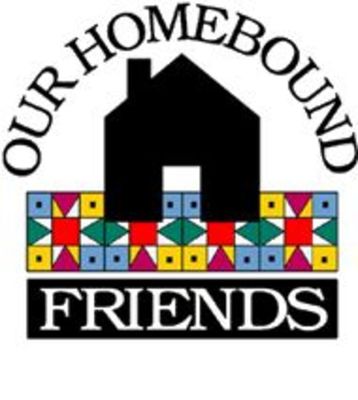 At the time of this writing (3/15/20) the coronavirus/COVID-19 has led to the shutdown of schools, churches (including ours), and gatherings of over 10+ people. People are basically being asked to stay indoors at home as much as possible and to engage in "social distancing". These circumstances led me to write this article with some ideas for handling times when you are homebound for any period of time for any reason. Whether you are at home because you are sick, feel too anxious to get out, or like now, are basically told to isolate and avoid the public, there will be many times like this in your life. However, just because you are at home does not mean that you have to miss out on opportunities to grow, develop, and socialize. This article will simply review some possible suggestions of what you can do from home to better yourself in general.

Suggestions While Homebound:

*Re-engage in online dating. I recommend the online dating site www.ldsdimension.com. But whatever online dating site or app that you use, get more into it. Spruce up your profile with some new pictures and details about yourself. Look for some new dating prospects through some extensive searches, namely with those who have been recently active on the site the last 3 days or better. Expand your geographical boundaries. Send out messages to those with potential. Be a bit daring. Remember: nothing ventured, nothing gained. Why not go out on a limb? That's where all of the good fruit is.

*Recommit to exercise. You don't need a gym when you choose to exercise at home. If you don't have exercise equipment at home you can at least do body weight exercises (push-ups, pull-ups, squats, planks, etc.). Look up exercise routines on You Tube. Start reading Men's Health or Women's Health magazines. Track what you do every day and note every bit of improvement. Set some goals for yourself and attain them.

*Improve your diet. Work to improve and refine both what you eat and how much of it you eat. Write down your meal plans and do whatever meal prep is required to eat well. Because available food is going to be hit and miss at the stores at a time like this (due to others hoarding food), you may need to regularly stop by the store every or two to get what you are needing for your diet. As a motivation to continue to eat well, choose a weight loss goal and track your progress with that as well. Research books and articles with healthier recipes and food ideas.

*Study the Gospel. Along with regular scripture reading and work with the Come Follow Me manual, you may wish to add reading or listening to some interesting books to strengthen your gospel knowledge now that you have some extra time. Here are some suggestions: general conference, Jesus the Christ by James Talmage, Believing Christ by Stephen Robinson, Gospel Principles, and any of the many Teachings of the Living Prophets manuals. The stronger you build your base of gospel knowledge, the better. This is definitely a great use of extra time.

*Study Relationships and People Skills. While away from regular social opportunities, there is a chance and an opportunity to learn and develop relationship knowledge. A great starter book to read or listen to is the classic book How to Win Friends and Influence People by Dale Carnegie, as well as Men Are From Mars, Women Are From Venus by John Gray. Like studying the gospel, there is never enough knowledge you can attain regarding relationships and people skills. All such knowledge definitely gives you a great advantage with later social moments.

*Become reacquainted with friends and family members you may have distanced from. If you have become distant from a friend or family member for whatever reason, this can be a time to reconnect and rebuild your bond and relationship together. If you call, text, email, or send an actual letter or card, your efforts can rebuild and reconnect that which has become weak or even lost. Don't wait for anyone else to contact you or you could be waiting a long time. You be the one to reach out, because that is what is within your power and control. And remember: "…if thy brother (or sister) shall trespass against thee, go and tell him his fault between thee and him alone: if he shall hear thee, thou hast gained thy brother. –Mathew 18:15.

*Start your own little business. Research and put into place the beginnings of your own small business to develop. Think of whatever good or services you have to offer and find a way to utilize this into a business. Don't think of yourself as an entrepreneur? You can start to now by listening to this audio program to help give you a boost in the right direction: Secrets of the Millionaire Mind by T Harv Eker. Cultivate something you can always do on the side and you will never be without money.

Final Thoughts:

Just because you may be homebound now as well as off and on in the future, that doesn't mean that you have to be bored or depressed. Such time can truly be put to useful places such as the suggestions in this article. Be anxiously engaged in a good (productive) cause. The more you invest in yourself in these kinds of ways, the more you will be rewarded. This kind of work will increase and enhance your dating and relationship prospects and opportunities as you bring more to the table.
And remember, "…neither is the man without the woman, neither the woman without the man, in the Lord."—1 Corinthians 11:11."

Dr. G
P.S. If you can questions, comments, or a future article request for me, feel free to contact me at drgilchrist@yahoo.com.
About the author

Hello, my name is Dr. Randy Gilchrist (aka "Dr. G"). I am a licensed clinical psychologist, a licensed marriage & family therapist, and a certified hypnotherapist in private practice in Roseville, CA (www.dr-rg.com), practicing since 1997. Also, I am happily married in the temple (Manti) since 1996 and have 4 sons. I am a volunteer writer and contributor to LDS Dimension. I use my training, education, and experience to share insights with LDS Dimension on all things of interest to the LDS dating community. Please read my articles and columns on this site to assist you in your online dating journey. Also, to be considered for an answer in a future Q and A column, please email me your dating/relationship oriented questions to drgilchrist@yahoo.com. Finally, I also offer a powerful, effective worldwide custom hypnosis recording service just for LDS Dimension members for weight loss, pornography, and many other issues of concern to those in the LDS dating community (please learn more now at www.dr-rg.com/lds; email me questions to drgilchrist@yahoo.com).