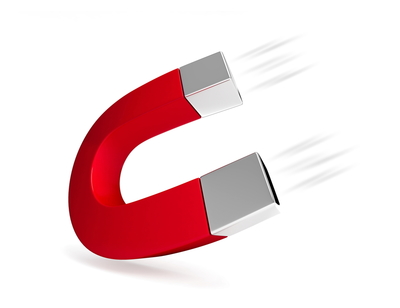 by Dr. Randy Gilchrist, LDS Psychologist
www.LDSdimension.com (FREE LDS online dating site)

A famous scripture from the old testament reads as follows: "…the Lord seeth not as man seeth; for man looketh on the outward appearance, but the Lord looketh on the heart." (I Samuel 16:7). So, if the man (and the woman) "looketh on the outward appearance", is that wrong? I don't think so. We are built this way for a reason. Physical attraction between men and women is an instinctive trait designed to bring us and help keep us together. Therefore in the LDS singles dating and marriage arena, physical attraction serves an important function and role to help start relationships. As much as some fellow church members might say that looks shouldn't matter, they do. Especially in the dating world when it comes it initial attraction and who is or is not approached and pursued. Other important factors like friendliness, spirituality, and overall kindness matter a lot as well. But there is no getting around the importance of looks. Alone it isn't enough, but it's hard to attract others and get as many opportunities without it.

Universal Beauty Attractors

Research shows that there are a number of universal beauty indicators the attract men towards women, especially in Western culture. Men, on average, tend to be attracted to women who are shorter than they are, have a youthful appearance, and exhibit features such as a symmetrical face, full breasts, full lips, and a low waist-hip ratio. Such traits are thought to indicate fertility and health. Women, on average, tend to be attracted to men who are taller than they are, display a high degree of facial symmetry, masculine facial dimorphism, and who have broad shoulders, a relatively narrow waist, and a V-shaped torso. Such traits are thought to indicate a greater ability to provide and protect. The source of this research and a good article on the general subject of physical attractiveness is found at https://en.wikipedia.org/wiki/Physical_attractiveness.

Implications of Beauty and Attractiveness in the LDS Dating Culture

As an LDS clinical psychologist, I think of physical attractiveness as an important part of the package to initially attract another, along with such important interpersonal traits as intelligence, kindness, warmth, friendliness, and flirting. All of these traits send a message of attractiveness and approachability. And although all of these traits are important, the purpose of this article is to highlight the particular aspect of physical attractiveness. The main message I would like to say for the record is that…physical attraction matters, so please work on it.

Healthy eating, maintaining a regular sleep schedule, and engaging in regular exercise will help you get down to and maintain a healthy weight, keep a fresh appearance, and carry yourself with energy and a positive countenance. You may not be able to accomplish having the absolute universal beauty indicators mentioned previously, but you can get as close as reasonably possible. Please do not obsess about your looks or put yourself down. Just put some regular time working on it and that should bring you good results. For those wanting some good, solid, research based information on diet, exercise, and weight loss, I recommend the following 2 books by David Zinczenko, editor in chief for Men's Health Magazine: The New Abs Diet (generally used by men) and The New Abs Diet for Women.

Rather than avoiding working on your physically, I recommend that you spend regular, moderate efforts to look as good as you reasonably can. Besides working on your eating, sleeping, and exercise, please also make efforts with your fashion, hair, nails, makeup, lashes, and any other reasonable effort you can make. Perhaps you can consider looking good a part of the gate that greatly helps opens up opportunity to date. Where you take the opportunity from there will largely depend on deeper and more overall important factors like character, spirituality, practical considerations (such as financial stability), personality, and so on. However, ignore working on looking your best at your own peril. Simply put, you increase and expand your dating opportunities greatly by looking your best. I wish you well with your dating efforts. You can succeed. Because "…neither is the man without the woman, neither the woman without the man, in the Lord" (1 Corinthians 11:11).

Sincerely,
Dr. G
**To readers: to submit a question to Dr. G for a future Q and A column, please send your questions to drgilchrist@yahoo.com. Also, please register for a free account at www.ldsdimension.com for access to previous and future Dr. G articles.
About the author

Hello, my name is Dr. Randy Gilchrist (aka "Dr. G"). I am a licensed clinical psychologist, a licensed marriage & family therapist, and a certified hypnotherapist in private practice in Roseville, CA (www.dr-rg.com), practicing since 1997. Also, I am happily married in the temple (Manti) since 1996 and have 4 sons. I am a volunteer writer and contributor to LDS Dimension. I use my training, education, and experience to share insights with LDS Dimension on all things of interest to the LDS dating community. Please read my articles and columns on this site to assist you in your online dating journey. Also, to be considered for an answer in a future Q and A column, please email me your dating/relationship oriented questions to drgilchrist@yahoo.com. Finally, I also offer a powerful, effective worldwide custom hypnosis recording service just for LDS Dimension members for weight loss, pornography, and many other issues of concern to those in the LDS dating community (please learn more now at www.dr-rg.com/lds; email me questions to drgilchrist@yahoo.com).