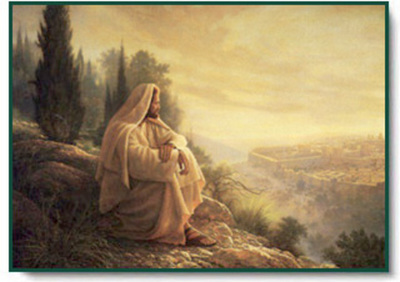 What kinds of standards should you look for spiritually with the person you want to date? The answer you give to this question for yourself will often reflect your own current level of spirituality. We generally feel best and comfortable with a person roughly at our own level of spirituality, perhaps a small bit higher. So if you wish to be with a person at a certain level higher than yours, it might be a good idea to get your own spiritual self together and a desired level yourself before dating another. So, what is a good, decent standard/level of spirituality for both you and the other person?

Spiritual Standards—Good Rules of Thumb:

Years ago when I was at Brigham Young University, I was wondering what looking like a good church member…look like. Sometimes I felt spiritually flat and wanted to know why and what I could do about it to change it and feel spiritually strong and together. I asked a Stake President at a recommend interview and he offered me a pretty good set of rules of thumb to apply. He said that in order to feel spiritually solid it is best to feel good in these 6 core areas:

1) Regular Scripture Reading: Each day, read (or listen to or watch) scriptures and/or other quality church materials like conference talks, books, etc. Make sure it is uplifting and inspirational. Regularly reading scriptures will not only increase your learning and understanding of the gospel, but will also inspire you to be a better person and guide you towards improving and refining your life.

2) Regular Prayer: Each morning, night, and scattered throughout the day, pray. Pray to thank your Father in Heaven for all of your blessings and express gratitude for all you have. Then ask him for help, support, assistance, and guidance as needed for the various challenges and struggles in your life. For extra help learning how to make the most of your prayers, I recommend the book Drawing on the Powers of Heaven by Grant Von Harrison.

3) Regular Church Attendance: Each Sunday attend your full sacrament, Sunday school, and priesthood/relief society meetings. Sure, sometimes you will be sick, working, travelling, etc. But in as much as reasonably possible, get into the habit of church each week. If you are not in the habit of going regularly now, perhaps call a friend and see if he or she will go with you. Having someone else to get ready for and go with can be very helpful.

4) Fulfill Callings: Whatever your formal callings are, do your best to magnify and fulfill whatever you are called to do. This includes ministering, as well as other periodic service opportunities that come along. If you are overwhelmed by your current calling, please go talk to your bishop for information, guidance, and support. Remember that it takes information to get inspiration, and sharing details about your calling can help your bishop best help you.

5) Be Temple Worthy: Be familiar with all of the temple recommend questions and regularly review how you are doing with the requirements: chastity, Word of Wisdom, paying tithing, support of church leadership, not supporting or sympathizing with apostates, etc. Work to honestly be able to say yes to all questions. Hold an active temple recommend or at least meet with your bishop regularly and get on the path to holding an active recommend. Don't conclude this is an out of reach goal. That is untrue.

6) Regularly Attend the Temple: When you hold a current temple recommend, look to attend the temple as regularly as your schedule allows, such as once every month or two. When at the temple, feel free to place your name and others on the prayer roll for some extra support. You will enjoy great spiritual support and blessings with regular temple attendance.

Final Thoughts

The ideas in this article are not to guilt anyone spiritually or to lead anyone to feel not good enough. We all have things to work on. Instead, the purpose of this article is to simply help encourage you to sharpen you standards and look for someone else with a roughly similar solid level of spirituality. You can't expect another with high standards that you are not willing to keep. Sharpen your standards, look for similar, and good things will happen in your relationship search and your overall life. Because "…neither is the man without the woman, neither the woman without the man, in the Lord" (1 Corinthians 11:11).

Sincerely,
Dr. G

INFO FOR READERS--
*To submit a question for a future Q & A column or to request a possible future article subject, contact me at drgilchrist@yahoo.com.
**Do you struggle with pornography or another addictive tendency? Do you struggle with eating issues or want to lose weight? Anxiety issues? Other issues, challenges, or problems? Consider my special custom hypnosis recording service for fellow LDS members only, available worldwide by online delivery. A powerful, effective, convenient tool for change. Learn more now at www.dr-rg.com/lds or email me questions at drgilchrist@yahoo.com. Completely private and confidential.
About the author

Hello, my name is Dr. Randy Gilchrist (aka "Dr. G"). I am a licensed clinical psychologist, a licensed marriage & family therapist, and a certified hypnotherapist in private practice in Roseville, CA (www.dr-rg.com), practicing since 1997. Also, I am happily married in the temple (Manti) since 1996 and have 4 sons. I am a volunteer writer and contributor to LDS Dimension. I use my training, education, and experience to share insights with LDS Dimension on all things of interest to the LDS dating community. Please read my articles and columns on this site to assist you in your online dating journey. Also, to be considered for an answer in a future Q and A column, please email me your dating/relationship oriented questions to drgilchrist@yahoo.com. Finally, I also offer a powerful, effective worldwide custom hypnosis recording service just for LDS Dimension members for weight loss, pornography, and many other issues of concern to those in the LDS dating community (please learn more now at www.dr-rg.com/lds; email me questions to drgilchrist@yahoo.com).