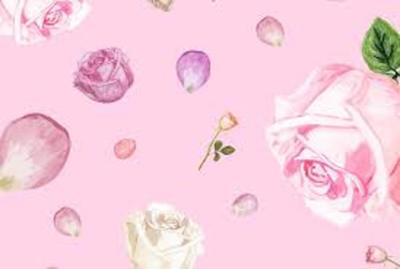 In Isaiah 5:20-24 a problem is described that will exist in the latter days: "Woe unto them that call evil good, and good evil; that put darkness for light, and light for darkness; that put bitter for sweet, and sweet for bitter! Woe unto them that are wise in their own eyes, and prudent in their own sight! Woe unto them that are mighty to drink wine, and men of strength to mingle strong drink: Which justify the wicked for reward, and take away the righteousness of the righteous from him! Therefore as the fire devoureth the stubble, and the flame consumeth the chaff, so their root shall be as rottenness, and their blossom shall go up as dust: because they have cast away the law of the Lord of hosts, and despised the word of the Holy One of Israel."

One of the main ways that good has been called evil here in the latter days is the way that traditional femininity and female roles have been put down and disgraced, as if femininity is something shameful to be avoided. Satan knows that if he can dissuade women from femininity and female roles, he can destroy the family structure. In contrast to thar worldly attitude, general authorities have made it clear that as church members we uphold, sustain, and appreciate femininity. This brief article will highlight some positive statements in support of womanhood.

Calling Good, Good--Positive Statements About Femininity/Womanhood:

*Be Feminine Women of God:

Women of God can never be like women of the world. The world has enough women who are tough; we need women who are tender. There are enough women who are coarse; we need women who are kind. There are enough women who are rude; we need women who are refined. We have enough women of fame and fortune; we need more women of faith. We have enough greed; we need more goodness. We have enough vanity; we need more virtue. We have enough popularity; we need more purity.

Oh, how we pray that every young woman will grow up to be all the wonderful things she is meant to be. We pray that her mother and father will show her the right way. May daughters of God honor the priesthood and sustain worthy priesthood holders. May they understand their own great capacity for strength in the timeless virtues that some would scoff at in a modern, liberated world for women.

--The Joy of Womanhood
Margaret D. Nadauld,
General Conference, October, 2000

*Femininity is Eternal/Fulfill Female Roles:

All human beings—male and female—are created in the image of God. Each is a beloved spirit son or daughter of heavenly parents, and, as such, each has a divine nature and destiny. Gender is an essential characteristic of individual premortal, mortal, and eternal identity and purpose…By divine design…Mothers are primarily responsible for the nurture of their children.

--The Family: A Proclamation to the World
September, 1995

--Womanhood and Femininity Is Honorable:

Many years ago, during the time of President Heber J. Grant, the First Presidency wrote: "The true spirit of the Church of Jesus Christ of Latter-day Saints gives to woman the highest place of honor in human life. To maintain and to merit this high dignity she must possess those virtues which have always, and which will ever, demand the respect and love of mankind … [because] 'a beautiful and chaste woman is the perfect workmanship of God.'" To occupy the highest place of honor places a responsibility on young women to stand as witnesses of God at all times and in all places…

I wonder if you sisters fully understand the greatness of your gifts and talents and how all of you can achieve the "highest place of honor" in the Church and in the world. One of your unique, precious, and sublime gifts is your femininity, with its natural grace, goodness, and divinity. Femininity is not just lipstick, stylish hairdos, and trendy clothes. It is the divine adornment of humanity. It finds expression in your qualities of your capacity to love, your spirituality, delicacy, radiance, sensitivity, creativity, charm, graciousness, gentleness, dignity, and quiet strength. It is manifest differently in each girl or woman, but each of you possesses it. Femininity is part of your inner beauty.

--President James E. Faust
Womanhood: The Highest Place of Honor
General Conference, April, 2000

Final Thoughts:

Femininity and womanhood are things to be honored and upheld, even though the world today treats them as something to be ashamed of. I encourage you to reject the worldly attitudes towards these eternal and essential traits and embrace and sustain them. Because "…neither is the man without the woman, neither the woman without the man, in the Lord."—1 Corinthians 11:11."

Dr. G
P.S. If you can questions, comments, or a future article request for me, feel free to contact me at drgilchrist@yahoo.com.
About the author

Hello, my name is Dr. Randy Gilchrist (aka "Dr. G"). I am a licensed clinical psychologist, a licensed marriage & family therapist, and a certified hypnotherapist in private practice in Roseville, CA (www.dr-rg.com), practicing since 1997. Also, I am happily married in the temple (Manti) since 1996 and have 4 sons. I am a volunteer writer and contributor to LDS Dimension. I use my training, education, and experience to share insights with LDS Dimension on all things of interest to the LDS dating community. Please read my articles and columns on this site to assist you in your online dating journey. Also, to be considered for an answer in a future Q and A column, please email me your dating/relationship oriented questions to drgilchrist@yahoo.com. Finally, I also offer a powerful, effective worldwide custom hypnosis recording service just for LDS Dimension members for weight loss, pornography, and many other issues of concern to those in the LDS dating community (please learn more now at www.dr-rg.com/lds; email me questions to drgilchrist@yahoo.com).