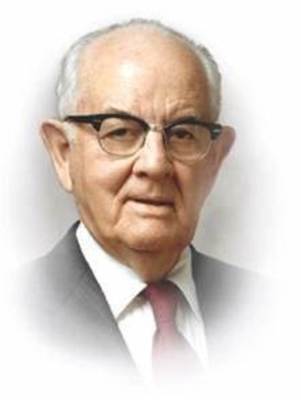 As a clinical psychologist and member of The Church of Jesus Christ of Latter-Day Saints, I have shared many quotes from general authorities with my clients over the years who are fellow members. In this article I will be sharing several quotes that I've found has special significance and direction for single church members especially (regarding marriage, relationships, gender, etc.). I feel some of these quotes will be what some members were needing to read at this time in their lives, hopefully the one reading this right now.
General Authority Quotes:
*Marriage as the Main Relationship Priority:
President Spencer W. Kimball explained:
"When the Lord says all thy heart, it allows for no sharing nor dividing nor depriving. …
"The words none else eliminate everyone and everything. The spouse then becomes preeminent in the life of the husband or wife, and neither social life nor occupational life nor political life nor any other interest nor person nor thing shall ever take precedence over the companion spouse. …
"Marriage presupposes total allegiance and total fidelity. Each spouse takes the partner with the understanding that he or she gives totally to the spouse all the heart, strength, loyalty, honor, and affection, with all dignity. Any divergence is sin; any sharing of the heart is transgression. As we should have 'an eye single to the glory of God,' so should we have an eye, an ear, a heart single to the marriage and the spouse and family" (Faith Precedes the Miracle [1972], 142–43).
President Gordon B. Hinckley taught:
"When you are married, be fiercely loyal one to another. Selfishness is the great destroyer of happy family life. If you will make your first concern the comfort, the well-being, and the happiness of your companion, sublimating any personal concern to that loftier goal, you will be happy, and your marriage will go on throughout eternity" (Ensign, Dec. 1995, 67)
*Worthy Singles in the Next Life Given Opportunity for Eternal Marriage:
"Many of the most important deprivations of mortality will be set right in the Millennium, which is the time for fulfilling all that is incomplete in the great plan of happiness for all of our Father's worthy children. We know that will be true of temple ordinances. I believe it will also be true of family relationships and experiences."
--Dallin H Oaks, "The Great Plan of Happiness", Ensign, Nov. 1993
*Ideal Femininity for Female Members:
"Women of God can never be like women of the world. The world has enough women who are tough; we need women who are tender. There are enough women who are coarse; we need women who are kind. There are enough women who are rude; we need women who are refined. We have enough women of fame and fortune; we need more women of faith. We have enough greed; we need more goodness. We have enough vanity; we need more virtue. We have enough popularity; we need more purity."
--Margaret D. Nadauld, "The Joy of Womanhood", General Conference, October 2000
*Abuse Not to be Tolerated:
"If charity is not always quick to our understanding, it may occasionally be quick to our misunderstanding. It is not charity or kindness to endure any type of abuse or unrighteousness that may be inflicted on us by others. God's commandment that as we love him, we must respect ourselves, suggests we must not accept disrespect from others.
It is not charity to let another repeatedly deny our divine nature and agency. It is not charity to bow down in despair and helplessness.
That kind of suffering should be ended, and that is very difficult to do alone. There are priesthood leaders and other loving servants who will give aid and strength when they know of the need. We must be willing to let others help us."
--Aileen H. Clyde, "'Charity Suffereth Long'," Ensign, Nov 1991, 76
*Putting God First Will Allow Everything to Work Out:
"When we put God first, all other things fall into their proper place or drop out of our lives. Our love of the Lord will govern the claims for our affection, the demands on our time, the interests we pursue, and the order of our priorities.
We should put God ahead of everyone else in our lives."
--Ezra Taft Benson, "The Great Commandment—Love the Lord," Ensign, May 1988, 4
Final Thoughts:
In the Doctrine & Covenants 1:38, it explains that whether something is said directly by The Lord or if it is said by his servants, it is the same. Therefore, these quotes represent The Lord's ideas and will regarding marriage, relationships, gender, etc. Please apply all of these ideas to your life and you will be blessed. You can have relationship success. Because "…neither is the man without the woman, neither the woman without the man, in the Lord."—1 Corinthians 11:11

Dr. G
P.S. If you can questions, comments, or a future article request for me, feel free to contact me at drgilchrist@yahoo.com.
About the author

Hello, my name is Dr. Randy Gilchrist (aka "Dr. G"). I am a licensed clinical psychologist, a licensed marriage & family therapist, and a certified hypnotherapist in private practice in Roseville, CA (www.dr-rg.com), practicing since 1997. Also, I am happily married in the temple (Manti) since 1996 and have 4 sons. I am a volunteer writer and contributor to LDS Dimension. I use my training, education, and experience to share insights with LDS Dimension on all things of interest to the LDS dating community. Please read my articles and columns on this site to assist you in your online dating journey. Also, to be considered for an answer in a future Q and A column, please email me your dating/relationship oriented questions to drgilchrist@yahoo.com. Finally, I also offer a powerful, effective worldwide custom hypnosis recording service just for LDS Dimension members for weight loss, pornography, and many other issues of concern to those in the LDS dating community (please learn more now at www.dr-rg.com/lds; email me questions to drgilchrist@yahoo.com).