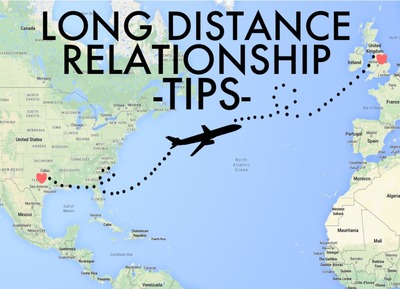 One reality of dating and relationships today for single members of The Church of Jesus Christ of Latter-Day Saints is this: if you are going to date and hopefully marry an active, solid member of the church, you may have to participate in a long-distance relationship (aka LDR). Why? Because either you live in an area with few active single members or you have a decent amount of members around you but just need fresh, new options. Everyone suddenly has a much bigger pool of dating options when they open themselves up to long-distance relationships, usually with the help of online dating sites or apps. This article will review some ideas and suggestions to make your LDR work and be successful.

Tips for your LDRs:

*Decide how big you will cast your net. How far out are you willing to date? 100 miles? 1000 miles? Anywhere in the country? Overseas? Figure out what you could reasonably do distance-wise in a long-distance relationship. Consider time, money, travel options, time zones, and so on. The bigger the area you give yourself, the more potential dating partners you can have. However, the bigger your dating area, the more it will also require of your personal resources to make it work and keep it going. So, it is a balancing act and a judgment call.

*Figure out your budget. How much money do you have to reasonably invest in a LDR? Consider long distance dating like a monthly bill. Figure out how much you can reasonably pay towards everything needed for such a relationship: plane flights, gas and car maintenance, hotel rooms, rental cars, and the dating outings themselves. If you can manage to earn more than you spend each month in your dating budget, you will build a surplus and be fine. However, if you spend more than you take in, you will soon be stretched thin and in trouble.

*Consider your time: dating in general can be considered a 7 day a week, part-time job. How much time can you devote to calls, texts, and video chats each day? And how often can you take some time off from work to meet up with someone? A good rule of thumb for a LDR: aim to see each other physically at least once a month if possible. Depending on money and the work vacation days you possess, couples will decide whether one person will do most of the traveling or whether they can rotate traveling to the other person every other time.

*End what has no future: if and when you discover or decide that a LDR doesn't have a future and won't be leading to a marriage, it is my opinion and suggestion that you then end such a relationship as soon as possible. Why? Because the extra time, energy, effort, and money involved in a LDR could be much better spent looking for someone new to date who does have such marriage potential. This is not a mean or a cold stance. It is not insensitive. Just acknowledging and factoring in that your resources are limited, so you have to be careful where you spend them. That is just reality.

*Keep looking locally: until/unless you are in a LDR that is clearly committed and exclusive, keep looking locally along the way. A good local relationship often beats a good LDR because of the advantages of having the other so nearby. A local relationship is obviously preferable to one requiring travel. However, in the end, the best relationship is still much less about geography and much more about the quality of the other person and how good you both are together. When in doubt, choose the healthier person and the higher quality relationship—even if that requires more of a sacrifice and travel.

*Consider moving if you can: if you are not overly bound to whatever area you live in and you have the ability to move somewhere along the Wasatch front (from Provo to Ogden, UT), I would recommend that. The best way to not need a LDR is to be around many more local dating options as possible within driving distance. The Wasatch front has more active, single members than any other region of comparable size. If you need to earn more money or make other lifestyle changes to be able to move to this area, consider doing to. This is not a "must", but is an option for some.

Final Thoughts:
Give yourself as many options and opportunities that you can to find a marriage-worthy member of the church to date. That might include participating in a long-distance relationship. If so, please follow the tips and suggestions in this little article to give yourself the best chance possible to make it successful. A little planning, creativity, and sacrifice can help you make something work and give you the best chance possible to end up with a happy, lasting marriage—hopefully an eternal one. Because "…neither is the man without the woman, neither the woman without the man, in the Lord."—1 Corinthians 11:11.

Dr. G
P.S. If you can questions, comments, or a future article request for me, feel free to contact me at drgilchrist@yahoo.com.
About the author

Hello, my name is Dr. Randy Gilchrist (aka "Dr. G"). I am a licensed clinical psychologist, a licensed marriage & family therapist, and a certified hypnotherapist in private practice in Roseville, CA (www.dr-rg.com), practicing since 1997. Also, I am happily married in the temple (Manti) since 1996 and have 4 sons. I am a volunteer writer and contributor to LDS Dimension. I use my training, education, and experience to share insights with LDS Dimension on all things of interest to the LDS dating community. Please read my articles and columns on this site to assist you in your online dating journey. Also, to be considered for an answer in a future Q and A column, please email me your dating/relationship oriented questions to drgilchrist@yahoo.com. Finally, I also offer a powerful, effective worldwide custom hypnosis recording service just for LDS Dimension members for weight loss, pornography, and many other issues of concern to those in the LDS dating community (please learn more now at www.dr-rg.com/lds; email me questions to drgilchrist@yahoo.com).