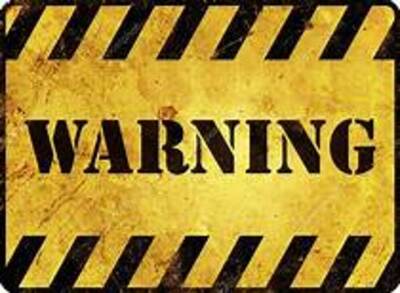 There are certain challenges that come with being a single member of the Church of Jesus Christ of Latter-Day Saints. Remember that "Latter Day" means our present day, basically from the period of the restoration of the gospel in 1830 until the second coming of Jesus Christ that includes today. In this article I will review a few scriptures describing some of the challenges and signs of the times, along with some implications these scriptures have to single members particularly.

Signs of the Times—Latter Day Scriptures:

A secular, Godless world:

Surely the Lord God will do nothing, but he revealeth his secret unto his servants the prophets.
--Amos 3:7

Behold, the days come, saith the Lord God, that I will send a famine in the land, not a famine of bread, nor a thirst for water, but of hearing the words of the Lord:
And they shall wander from sea to sea, and from the north even to the east, they shall run to and fro to seek the word of the Lord, and shall not find it. In that day shall the fair virgins and young men faint for thirst.
--Amos 8:11-13

The second scripture here relates to the great apostasy that occurred from the time the prophets and the gospel authority were all taken off of the earth after the times of the New Testament up to the restoration in 1830. However, since we live in an increasingly secular world of many agnostics and atheists, this scripture applies to today as well. Many dismiss the idea of God altogether and are lost, searching for truth instead from worldly philosophies and ideas. The implication here for single members is to, ideally, date and marry active members with an understanding of the gospel who know where to look for the words and direction of the Lord: his modern prophets.

A loss of conscience and an unwillingness to marry:

Now the Spirit speaketh expressly, that in the latter times some shall depart from the faith, giving heed to seducing spirits, and doctrines of devils; Speaking lies in hypocrisy; having their conscience seared with a hot iron; Forbidding to marry, and commanding to abstain from meats, which God hath created to be received with thanksgiving of them which believe and know the truth.
--I Timothy 4:1-3

When you are looking for someone to date, unfortunately many will embrace these worldly trends to be selfish, not marry, and make choices that numb their conscience. Finding someone who refuses to buy into these world trends will be important. Look for a person who has a conscience and shows guilt when committing any kind of wrongdoing. Also, look for a person embracing the idea of marrying and marriage as well, something the world today is largely against.

Worldly attitudes mock the gospel and the saints:

And I also cast my eyes round about, and beheld, on the other side of the river of water, a great and spacious building; and it stood as it were in the air, high above the earth. And it was filled with people, both old and young, both male and female; and their manner of dress was exceedingly fine; and they were in the attitude of mocking and pointing their fingers towards those who had come at and were partaking of the fruit. And after they had tasted of the fruit they were ashamed, because of those that were scoffing at them; and they fell away into forbidden paths and were lost.
--I Nephi 8:26-28

And the large and spacious building, which thy father saw, is vain imaginations and the pride of the children of men. And a great and a terrible gulf divideth them; yea, even the word of the justice of the Eternal God, and the Messiah who is the Lamb of God, of whom the Holy Ghost beareth record, from the beginning of the world until this time, and from this time henceforth and forever.
--I Nephi 12:18

It is very important to be careful to not date those who have attitudes of vanity, pride, and who ridicule the sacred things of God. Search for a person who is proud of being a member, stands up for fellow members, and doesn't buy into worldly attitudes. The attitudes of the great and spacious building are all around us. It is important to find a person who doesn't embrace such philosophies.

Final Thoughts:

There are many latter-day scriptures I could have highlighted in this little article. However, I felt these few scriptures do a pretty good job of describing attitudes and challenges prevalent in the world today. The main message of this article is to be aware of these worldly attitudes and to find a person to date and have a relationship with that is an exception to these trends. Please work to reject these worldly attitudes yourself as well. Choose the gospel way. And remember that "…neither is the man without the woman, neither the woman without the man, in the Lord." (1 Corinthians 11:1).

Dr. G
P.S. If you have any questions, comments, or a future article request for me, feel free to contact me at drgilchrist@yahoo.com.
About the author

Hello, my name is Dr. Randy Gilchrist (aka "Dr. G"). I am a licensed clinical psychologist, a licensed marriage & family therapist, and a certified hypnotherapist in private practice in Roseville, CA (www.dr-rg.com), practicing since 1997. Also, I am happily married in the temple (Manti) since 1996 and have 4 sons. I am a volunteer writer and contributor to LDS Dimension. I use my training, education, and experience to share insights with LDS Dimension on all things of interest to the LDS dating community. Please read my articles and columns on this site to assist you in your online dating journey. Also, to be considered for an answer in a future Q and A column, please email me your dating/relationship oriented questions to drgilchrist@yahoo.com. Finally, I also offer a powerful, effective worldwide custom hypnosis recording service just for LDS Dimension members for weight loss, pornography, and many other issues of concern to those in the LDS dating community (please learn more now at www.dr-rg.com/lds; email me questions to drgilchrist@yahoo.com).