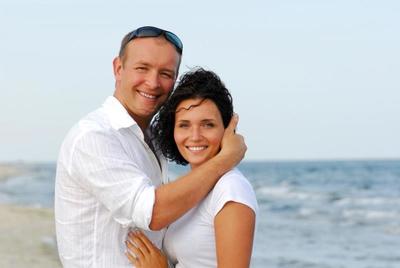 In the LDS singles community, there is an ebb and flow of dating sites that are around. The Catch-22 with any dating site is that it needs a critical mass of people to become useful, and people won't use it until you have a critical mass, so it is very hard to get new people in at a fast enough pace to keep them interested and coming back. What I am to do in this article is touch briefly on a few and then explain how the 800 pound gorilla in this market segment, LDS Planet, manipulates you into coughing up another month payment.

First I'll mention LDS Pals, this one isn't really worth mentioning, but it is still around after about 6 years or so. They have a tiny user base and almost all of them are scammers from outside the US.

Next is LDS Linkup. This is an odd duck, it was an LDS social network that started in the early to mid 2000's that morphed into more of a dating site, but wasn't really designed for it. Their website still exists but they seem to have moved more onto Facebook as a group discussion platform with less than 300 people.

Then we have LDS Singles/LDS Mingle. The companies didn't so much merge as one bought the other and they kept both sites going instead of merging them, and then charging people to be in both systems. This is also pretty dead.

There is a relative newcomer called Mutual, that is an iOS app only (if I understand correctly). This company had a few problems out the gate with trademarks as I recall and then settled on their current incarnation as a Tinder style interface, which I don't personally care for as it seems to perpetuate a "hook up" mentality where you go off your gut reaction based on looks. I can't tell if they charge for the system based on their website and I don't really know much about it as it came along after I was using dating sites.

LDS Dimension is next up, and this is the site I created and where this article is located. Our focus is on helping people get into healthy relationships. To that end, we have Dr. Randy Gilchrist, an LDS Psychologist, writing weekly columns that are freely available to the public. Our site is free to use and contains many features that we had heard people wanted from using other sites. There is nothing groundbreaking about how it works per se, you can search for people, chat with them, send flirts, etc., but we also let you do things like save notes on a persons profile to make it convenient to remember things, like you saw them at a Fireside but didn't have a chance to talk. Whatever is convenient. You can also save search profile criteria so you can just execute different searches without having to reselect everything. We do our best to ensure people are LDS as well. With a couple years of operation and thousands of users, we've only had 3 scammers in the system so far.

Now we have the 800 pound gorilla, LDS Planet. What is first important to know is that LDS Planet is ultimately owned by Match.com and is part of their suite of sites, both general and vertical market such as Chemistry.com, OurTime.com, LoveAndSeek.com and BBPeopleMeet.com. They share data between the sites to some extent, it is a little confusing, but when you sign up, they can use your image, just look at their homepage and you will see a bunch of the user submitted pictures. A personal friend of mine saw that their picture was being used in promotions for the site, even after they left the site, so be warned. Speaking of leaving the site, once you have setup billing, it will automatically re-bill you when your paid for period is up. You have to go through specific and multiple steps to stop automatic billing, and they will not refund your money if you failed to cancel and then contact them 2 minutes after they charge you. Be very careful about your billing setup, make sure it is exactly what you want it to be.

Now, how do they get you to pay you might ask, here is the answer, and I did a lot of testing and research to figure this out. First, understand that an account on LDS Planet is free, you can see other people and you can tell if they looked at you and you can tell if they messaged you, but you can't read it unless you pay. As you see the looks and emails pile up, it makes you want to pay so that you can see what is going on. Understand though that you can't tell if someone has paid, so you might be sending someone messages and thinking they are ignoring you, but they haven't paid for an account yet.

LDS Planet has something I call "the daily 5", when I first used it, it was a daily 3. They present to you each day 5 profiles that you can look at and sort of accept or dismiss. What's important to understand though is that all of those people in your daily 5 will now get a notice that you looked at their profile, whether you did or not, by virtue of being in your 5 for the day. So on their end, it looks like they are getting interest from you and anyone else whose 5 they showed up on. As if this wasn't sneaky enough to make you think you have all this interest when it is computer generated, they also promote people to the daily 5 that haven't paid yet at a far higher rate than people who have paid. I'm sure that if you have joined LDS Planet, you have seen that you have all this interest, so you pay your fee and then suddenly all the interest dies down. This is because you aren't in the daily 5 anymore. This also explains why you get so little response from the people you think were checking you out when you go and message them because you think they are interested.

This is a clever bit of programming and it exists all through the match.com suite of dating sites and it is intended to get you to pay to sign up. The only way to take 800 pound gorilla status away from LDS Planet is to start using some of the alternatives so that they will have a good critical mass of people. I hope this short article sheds some light for you.
About the author

I am a founder of this site and as of May 2015 I am happily married to a wonderful LDS woman. I spent my years in the singles system as a singles rep working to optimize events and maximize the effectiveness of people interacting and finding someone to love. I studied psychology for years and my years as a software and business consultant have made me very adept at understanding people and their motivations. I hope to help others find that same happiness that I have.