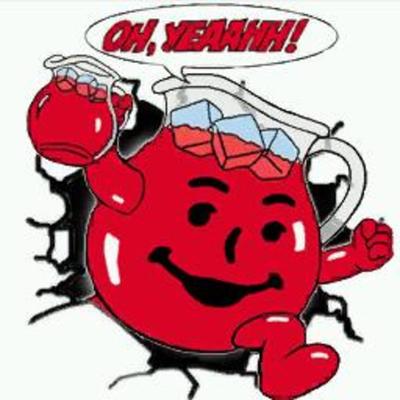 by Dr. Randy Gilchrist, LDS Psychologist
www.LDSdimension.com (FREE online dating site)

When I was growing up in the late 1970s and early 1980s, one of my favorite commercials was where the Kool-Aid man, a giant picture of red punch Kool-Aid, crashes through a wall screaming, "Oh Yeah!". Sometimes today I think a lot of LDS singles take a similar approach to dating. Longing to be in a new relationship and marriage, many seem to wait around in the isolation of their house waiting for…their future spouse to also crash through their wall and whisk them away, happily ever after into the sunset? Unfortunately, waiting around in your house for someone to come and find you there just isn't going to happen (with the exception of some good online dating). You are going to have to get yourself out there. Mix, mingle, and meet others.

Ideas to Get Out:

Many people in church hope that the Lord will deliver them a spouse. However, this is very unlikely to occur. Instead, much is expected on everyone's end to work to make it happen. It says in Doctrine & Covenants 58:27-28: 27: "Verily I say, men (and women) should be anxiously engaged in a good cause, and do many things of their own free will, and bring to pass much righteousness; For the power is in them, wherein they are agents unto themselves. And inasmuch as men (and women) do good they shall in nowise lose their reward." In other words, be proactive. Get out there and make things happen. Take some risks.

Here are a few ideas to get out of the house and socialize:

*Go out with friends. No one to date yet? Head out in a group with friends—perhaps even a mixed group—and have some fun. Be willing to organize such activities. If you are the one that sets it up, you can be assured that you will be invited. Makes sense, right? Don't wait around for friends to invite you. YOU do the inviting.

*Go to events alone. If there is a movie, play, concert, restaurant, movie, or other event you are interested in going to, go. Go by yourself and have a good time. Enjoy what you are doing, versus bemoaning the lack of partner. Don't allow the lack of a 2nd person slow you down. The more you go do your own thing, the more comfortable you will be with it and the better time you will have.

*Go to church singles activities. Find out what is going on in your area, plan, and go. Firesides, dances, singles conferences, FHE, whatever is available. Not much going on around you (or little you are interested in)? Consider driving a little further and checking out activities or wards outside of your immediate area. If needed, perhaps even consider an occasional plane flight.

*Become more active online. LDS singles social media groups online (like LDS Dating on Facebook) or online dating sites (like www.LDSdimension.com) offer convenient 24/7 access to endless social opportunities to mingle, chat, and even meet up with other singles from around the USA and globe.

Final Thoughts

A great rule of thumb with dating is, "if it is to be, it is up to me". Go for it. Get out there. Mix. Socialize. Meet that significant other you have been wishing for. Take ownership of the need to get out there and meet others in all reasonable ways possible. Remember that no one will beat down your door and find you. Don't remain a secret. The greater the risk, the greater reward. Because "…neither is the man without the woman, neither the woman without the man, in the Lord" (1 Corinthians 11:11).

Sincerely,
Dr. G

INFO FOR READERS--
*To submit a question for a future Q & A column or to request a possible future article subject, contact me at drgilchrist@yahoo.com.

**Do you struggle with pornography or another addictive tendency? Do you struggle with eating issues or want to lose weight? Anxiety issues? Other issues, challenges, or problems? Consider my special custom hypnosis recording service for fellow LDS members only, available worldwide by online delivery. A powerful, effective, convenient tool for change. Learn more now at www.dr-rg.com/lds or email me questions at drgilchrist@yahoo.com. Completely private and confidential.
About the author

Hello, my name is Dr. Randy Gilchrist (aka "Dr. G"). I am a licensed clinical psychologist, a licensed marriage & family therapist, and a certified hypnotherapist in private practice in Roseville, CA (www.dr-rg.com), practicing since 1997. Also, I am happily married in the temple (Manti) since 1996 and have 4 sons. I am a volunteer writer and contributor to LDS Dimension. I use my training, education, and experience to share insights with LDS Dimension on all things of interest to the LDS dating community. Please read my articles and columns on this site to assist you in your online dating journey. Also, to be considered for an answer in a future Q and A column, please email me your dating/relationship oriented questions to drgilchrist@yahoo.com. Finally, I also offer a powerful, effective worldwide custom hypnosis recording service just for LDS Dimension members for weight loss, pornography, and many other issues of concern to those in the LDS dating community (please learn more now at www.dr-rg.com/lds; email me questions to drgilchrist@yahoo.com).