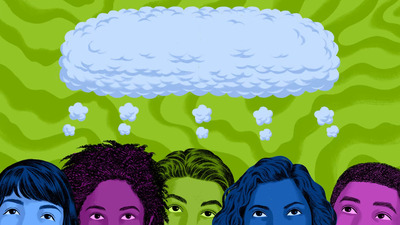 Is dating difficult and challenging for today's single members of The Church of Jesus Christ of Latter-Day Saints? It seems so, based upon the common and often understandable complaints I hear regularly. Many singles feel their church leaders are not listening to them or taking their concerns seriously. Singles often feel ignored, neglected, or lower status or concern in wards. It also seems true that for the most part, the solutions to your dating challenges are mostly going to need to come from… yourself. Like the old saying goes, "if it is to be, it's up to me", as well as "the Lord helps those who helps themselves". To help assist you in addressing your common complaints, I will address four of the main dating gripes I hear in this article, along with some ideas to help you better grapple with these challenges. But again, in the end, the solutions and improvements with these issues will still fall to you. By reading and implementing some of the ideas in this little article, you are being proactive and on the path towards success and improvement. Please just do your best, and make your best, better.

Common Dating Gripes Today:

* "There is no one around to date.": a common complaint today is that single members can't find adequate numbers of available, datable, quality singles to go out with. Possible solution: work at looking for and socializing with datable others, regularly in a broader fashion. See your dating search as a 7-days a week part-time job that requires regular time, energy, and effort. Pace yourself, but work at it regularly. The more often you search broadly in as many areas as possible (including online), the more likely you will find a quality person to go out with. Have the numbers work in your favor, not against you (meaning, time spent in this area). Singles in the church come and go, so make yourself known and reach out. Another idea to increase dating opportunities is to consider moving and/or engaging in long-distance relationships (LDRs).

A few previous articles to help with this:
https://www.ldsdimension.com/articles/being-proactive-in-the-relationship-search-293/
https://www.ldsdimension.com/articles/long-distance-relationships-ldrs-243/
https://www.ldsdimension.com/articles/the-best-ways-to-meet-others-172/
https://www.ldsdimension.com/articles/to-move-or-not-to-move-263/

* "I am too hurt from the past to marry again.": Anyone with dating experience and previous relationships will have some pasts relational hurts, wounds, and pains. Having an ex-marriage (or more) tends to just increase the pain and scars. Resulting from these pains commonly include challenges with boundary setting, trusting others, opening oneself up, being emotionally unavailable, relational self-sabotage, and so on. It falls upon the person with the pain to find ways to work through their challenges. It shouldn't fall on a new dating partner to be expected to accommodate these issues (although that will still happen to a degree). Common resources available to help a person work through their past pains and issues include therapy, self-help, groups, classes, hypnosis, EMDR, and/or spiritual help (bishop, ministering, etc). If you currently feel too hurt to date and marry, please go work on your healing—proactively and consistently.

A few previous articles to help with this:
https://www.ldsdimension.com/articles/haunted-by-the-ex-155/
https://www.ldsdimension.com/articles/forgiving-and-letting-go-39/
https://www.ldsdimension.com/articles/letting-go-of-heartbreak-19/
https://www.ldsdimension.com/articles/when-your-current-partner-pays-for-what-the-ex-did-134/
https://www.ldsdimension.com/articles/snake-bitten-150/

* "I don't have the time or the money to date.": Although these can be compelling reasons not to date or have a relationship, it's important that you don't use these compelling reasons to not work at all on your relational life. Besides budgeting and planning your time and money, take a look at what you are spending your time doing away from work and/or with your kids. Could some of those things be cut out, minimized, or delegated to a degree? And if you need some more money to date, what can you do to do a little overtime or a side hustle to bring in a few dollars? There are no easy answers here. I simply suggest to make whatever reasonable adjustments you can, and work dating and relationships into your life the best you reasonably can.

A few previous articles to help with this:
https://www.ldsdimension.com/articles/money-priorities-and-relationships-199/
https://www.ldsdimension.com/articles/money-issues-119/
https://www.ldsdimension.com/articles/money-matters-238/
https://www.ldsdimension.com/articles/applying-the-7-habits-to-relationships-226/

* "What if my kids don't like him/her?": The first question to ask is, are you kids giving new people in your life a fair chance, or do they have a problem with whomever you are dating or going out with? If most everyone, it is probably a good idea to have a discussion with them to help them understand you have a social life and that they need to reasonably understand and work with that. That they need to try to be more open to the idea that you will be dating other people. On the other hand, if the kids ARE being reasonable about your dating but they still tend to not like who you date, please examine why that is, and if you need to choose higher quality people that would be better around/with your kids. That would most likely be the answer.

A few previous articles to help with this:
https://www.ldsdimension.com/articles/explaining-baggage-231/
https://www.ldsdimension.com/articles/marriage-and-in-laws-230/

*Final Thoughts:

I agree there are some notable challenges, difficulties, and complications to dating today: work, kids, time, money, past pains, energy, fear of being hurt/let down again, etc. Nevertheless, we are commanded to marry. Please work on this area of your life persistently, consistently, and proactively, but not excessively or obsessively. Do what you can reasonably do. And remember that "…neither is the man without the woman, neither the woman without the man, in the Lord."—1 Corinthians 11:1.

Dr. G
P.S. If you have any questions, comments, or a future article request for me, feel free to contact me at drgilchrist@yahoo.com.
About the author

Hello, my name is Dr. Randy Gilchrist (aka "Dr. G"). I am a licensed clinical psychologist, a licensed marriage & family therapist, and a certified hypnotherapist in private practice in Roseville, CA (www.dr-rg.com), practicing since 1997. Also, I am happily married in the temple (Manti) since 1996 and have 4 sons. I am a volunteer writer and contributor to LDS Dimension. I use my training, education, and experience to share insights with LDS Dimension on all things of interest to the LDS dating community. Please read my articles and columns on this site to assist you in your online dating journey. Also, to be considered for an answer in a future Q and A column, please email me your dating/relationship oriented questions to drgilchrist@yahoo.com. Finally, I also offer a powerful, effective worldwide custom hypnosis recording service just for LDS Dimension members for weight loss, pornography, and many other issues of concern to those in the LDS dating community (please learn more now at www.dr-rg.com/lds; email me questions to drgilchrist@yahoo.com).