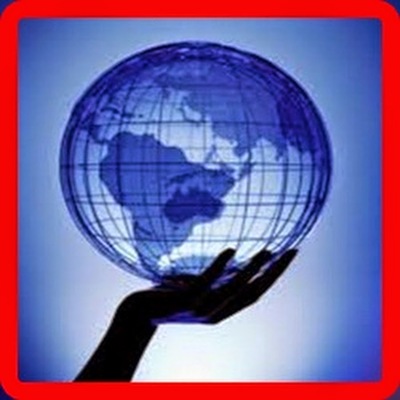 In the New Testament, Christ tells his disciples to be "in the world" but not "of the world (John 19:14-16). That has become especially difficult today, but it's not impossible. In the latter days, many troublesome times were prophesied of that we are now living in and seeing the fulfillment of:

Now the Spirit speaketh expressly, that in the latter times some shall depart from the faith, giving heed to seducing spirits, and doctrines of devils; Speaking lies in hypocrisy; having their conscience seared with a hot iron; Forbidding to marry, and commanding to abstain from meats, which God hath created to be received with thanksgiving of them which believe and know the truth.
—I Timothy 4:1-3.

Accordingly, worldly trends today are becoming more troublesome regarding relationships, marriage, and divorce. As the world strays further from the principles and values of The Church of Jesus Christ of Latter-Day Saints, it is important to "hold to the rod" and not get swept up in these developments. In this article, a number of concerning statistical trends will be reviewed. Alarming, but important to understand. This is the world we live in, but we can work to reject these trends. We don't have to live "of the world".

Worldly Trends and Developments:

Several interesting current facts about marriage and divorce are reviewed on the legal page https://gillespieshields.com/101-facts-about-divorce-in-2021/. Some of the more relevant ones will be reviewed here:

*As of 2016, both marriage rates AND divorce rates in the US are decreasing.
Recent studies have shown that Millennials are choosing to wait longer to get married and stay married longer and are the main driver in the decline of both the marriage and divorce rate in the US. Still, divorce rates are around 50%.

*50 percent of all marriages in the United States end in divorce or separation. Among those, 41 percent of all first marriages end in divorce, 60 percent of second marriages end in divorce, and 73 percent of all third marriages end in divorce.

*The average first marriage that ends in divorce lasts about 8 years.

*Wives are the ones who most often file for divorce today, doing so at an average rate of 70-80 percent.

*The divorce rate among people 50 and older has doubled in the past 20 years, according to research by Bowling Green State University.

*January is considered "divorce month". People start looking for information before the New Year starts, but they can't do much until the attorneys are back in the office. January 12-16 seems to be the magic top week of the year for filings.

*Lack of commitment is the most common reason given by divorcing couples according to a recent national survey. Here are the reasons given and their percentages:

Lack of commitment – 73%
Argue too much – 56%
Infidelity – 55%
Married too young – 46%
Unrealistic expectations – 45%
Lack of equality in the relationship – 44%
Lack of preparation for marriage – 41%
Domestic Violence or Abuse – 25%

*48 percent of those who marry before the age of 18 are likely to divorce within 10 years, compared to 25 percent of those who marry after the age of 25.

*Young girls who grow up without their fathers may experience trouble in their relationships. A study shows that young women who lacked the presence of their father experienced fewer educational prospects and weakened physical health than young women who had intact families.

*Married people who watch porn may be more likely to divorce.

*More lavish weddings may predict less successful marriages: research showed that the more lavish the wedding was, there was a 1.6 times higher rate of divorce in a large sample of women.

*Couples who display 'Contempt' for each other are more likely to split up. Business Insider's Erin Brodwin reported on relationship expert John Gottman's research, which suggests that contempt — a mix of anger and disgust that involves seeing your partner as beneath you — is a key predictor of divorce.

*"Gray divorce" rates have risen dramatically over the last 30 years.
*Amongst adults aged 50+, the national divorce rate has roughly doubled since 1990. For those aged 65+, it has actually tripled, from 2 in 1,000 married persons to 6 in 1,000. This indicates that people over the age of 50 are more likely to get divorced now than ever before.

*People are 75% more likely to end their marriage if a friend is divorced. Having friends who are divorced can greatly increase your chances of becoming divorced yourself, according to a research team from Brown University. Whilst you are 75% more likely to end your own marriage if you are friends with a divorcee, you are 33% more likely to get divorced if you have a friend of a friend who has formally ended a marriage.

*Cohabiting can impact your risk of divorce. Couples who do not cohabit before getting married are less likely to obtain a divorce within the first 20 years of their union. Men who live with their partner prior to marriage have a 49% chance of avoiding divorce for at least 20 years, while women who live with their partner before marrying have a 46% chance of remaining married for at least 20 years.

*52% of single parents have been married at some point. Slightly more than half of single parents have been married. While some marriage dissolutions are due to the death of one spouse, this is indicative of a high number of children being raised by divorced parents.

*Dancers and choreographers reported the highest divorce rates at 43.1%, followed by bartenders at 38.4% and massage therapists at 38.2%. Other occupations in the top 10 include casino workers, telephone operators, nurses and home health aides.
Occupations with the lowest divorce rates include agricultural engineers, salespeople, nuclear engineers, optometrists, clergy, and podiatrists.

*Men are eight times more likely than divorced women to commit suicide. They are also twice as likely to suffer depression and heart attacks.

*If a spouse has gained more than 20% of his or her body weight, divorce is more likely.

*If one partner smokes, a marriage is 75% more likely to end in divorce.

*Couples that disagree about money and family finances at least once per week, as opposed to those couples that disagree one or less times per month about finances, are 30% more likely to divorce. The likelihood of divorce increases with the amount of time couples argue about money.

*Social media sites, such as Facebook, are mentioned in the pleadings of more than half of all divorce cases in the country.

Final Thoughts:

By definition, these worldly trends are moving away from traditional gospel principles. Yet, the Lord created and commanded us to get married. Men and women were meant to be together and have a healthy, happy life with each other. "…For this cause shall a man leave father and mother, and shall cleave to his wife: and they twain shall be one flesh." –Matthew 19:6. And finally, "…neither is the man without the woman, neither the woman without the man, in the Lord."—1 Corinthians 11:11. We can reject these worldly trends of the latter days. As the song goes, "Follow the prophet. He knows the way."

Dr. G
P.S. If you can questions, comments, or a future article request for me, feel free to contact me at drgilchrist@yahoo.com.
About the author

Hello, my name is Dr. Randy Gilchrist (aka "Dr. G"). I am a licensed clinical psychologist, a licensed marriage & family therapist, and a certified hypnotherapist in private practice in Roseville, CA (www.dr-rg.com), practicing since 1997. Also, I am happily married in the temple (Manti) since 1996 and have 4 sons. I am a volunteer writer and contributor to LDS Dimension. I use my training, education, and experience to share insights with LDS Dimension on all things of interest to the LDS dating community. Please read my articles and columns on this site to assist you in your online dating journey. Also, to be considered for an answer in a future Q and A column, please email me your dating/relationship oriented questions to drgilchrist@yahoo.com. Finally, I also offer a powerful, effective worldwide custom hypnosis recording service just for LDS Dimension members for weight loss, pornography, and many other issues of concern to those in the LDS dating community (please learn more now at www.dr-rg.com/lds; email me questions to drgilchrist@yahoo.com).