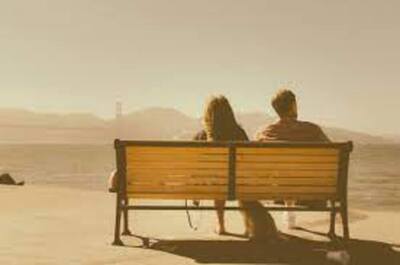 The official church website gives us the following: Faith is to hope for things which are not seen, but which are true, and must be centered in Jesus Christ in order to produce salvation. To have faith is to have confidence in something or someone…Faith is kindled by hearing the testimony of those who have faith (Rom. 10:14–17). Miracles do not produce faith, but strong faith is developed by obedience to the gospel of Jesus Christ; in other words, faith comes by righteousness, although miracles often confirm one's faith…Faith is a principle of action and of power, and by it one can command the elements, heal the sick, and influence any number of circumstances when occasion warrants (Jacob 4:4–7). Even more important, by faith one obtains a remission of sins and eventually can stand in the presence of God…All true faith must be based upon correct knowledge or it cannot produce the desired results.
(Source: https://site.churchofjesuschrist.org/study/scriptures/bd/faith?lang=eng&adobe_mc_ref=https://www.churchofjesuschrist.org/study/scriptures/bd/faith)

The underlined part of the last paragraph is the important aspect of faith that I would like to discuss for the purposes of this article: Faith is a principle of action and of power, and by it one can command the elements, heal the sick, and influence any number of circumstances when occasion warrants. So, do those circumstances that can be influenced by faith include dating, relationships, and marriage? Yes. It says in the scriptures that "Through faith we understand that the worlds were framed by the word of God" (Hebrews 11:3). So, if the worlds were created through faith, then faith can help improve your relationship status too.

Suggestions for Utilizing Your Faith for Relationship Success:

*Become worthy. Because you need to have a level of worthiness to best utilize faith and receive an answer to prayers, repent of whatever outstanding sins need to be cleared out. Make amends where that is needed as well. A person's sins will hamper their ability to generate and exercise faith. Repentance clears the path and allows the more effective execution of faith. Accordingly, There is a law, irrevocably decreed in heaven before the foundations of this world, upon which all blessings are predicated—And when we obtain any blessing from God, it is by obedience to that law upon which it is predicated. –Doctrine & Covenants 130:20-21.

*Examine what you are wanting to exercise faith about. If you try to exercise faith and ask for help towards something good, right, and correct, you can receive help for it. But if you try to exercise faith for something incorrect or even wrong, your faith will be in vain. And whatsoever ye shall ask the Father in my name, which is right, believing that ye shall receive, behold it shall be given unto you. (3 Nephi 18:20).

*Learn more on the subject. Two good resources I would recommend to truly learn how to exercise faith are the following books: Drawing on the Powers of Heaven by Grant Von Harrison, as well as either Living by the Power of Faith or Receiving Answers to Our Prayers, both by Gene R. Cook. In addition, there are many quality talks on faith from past general conferences, which you can look up here: https://site.churchofjesuschrist.org/study/general-conference?lang=eng. Or, search for these talks in your Gospel Library app.

*Read and apply this excellent scripture on faith and how to develop and exercise it. Please read all of this, think about it, and apply accordingly. No, it isn't too long. You can do it.
17 Yea, there are many who do say: If thou wilt show unto us a sign from heaven, then we shall know of a surety; then we shall believe.
18 Now I ask, is this faith? Behold, I say unto you, Nay; for if a man knoweth a thing he hath no cause to believe, for he knoweth it.
19 And now, how much amore cursed is he that knoweth the will of God and doeth it not, than he that only believeth, or only hath cause to believe, and falleth into transgression?
20 Now of this thing ye must judge. Behold, I say unto you, that it is on the one hand even as it is on the other; and it shall be unto every man according to his work.
21 And now as I said concerning faith—faith is not to have a perfect knowledge of things; therefore if ye have faith ye hope for things which are not seen, which are true.
22 And now, behold, I say unto you, and I would that ye should remember, that God is merciful unto all who believe on his name; therefore he desireth, in the first place, that ye should believe, yea, even on his word.
23 And now, he imparteth his word by angels unto men, yea, not only men but women also. Now this is not all; little children do have words given unto them many times, which confound the wise and the learned.
24 And now, my beloved brethren, as ye have desired to know of me what ye shall do because ye are afflicted and cast out—now I do not desire that ye should suppose that I mean to judge you only according to that which is true—
25 For I do not mean that ye all of you have been compelled to humble yourselves; for I verily believe that there are some among you who would humble themselves, let them be in whatsoever circumstances they might.
26 Now, as I said concerning faith—that it was not a perfect knowledge—even so it is with my words. Ye cannot know of their surety at first, unto perfection, any more than faith is a perfect knowledge.
27 But behold, if ye will awake and arouse your faculties, even to an experiment upon my words, and exercise a particle of faith, yea, even if ye can no more than desire to believe, let this desire work in you, even until ye believe in a manner that ye can give place for a portion of my words.
28 Now, we will compare the word unto a seed. Now, if ye give place, that a seed may be planted in your heart, behold, if it be a true seed, or a good seed, if ye do not cast it out by your unbelief, that ye will resist the Spirit of the Lord, behold, it will begin to swell within your breasts; and when you feel these swelling motions, ye will begin to say within yourselves—It must needs be that this is a good seed, or that the word is good, for it beginneth to enlarge my soul; yea, it beginneth to enlighten my understanding, yea, it beginneth to be delicious to me.
29 Now behold, would not this increase your faith? I say unto you, Yea; nevertheless it hath not grown up to a perfect knowledge.
30 But behold, as the seed swelleth, and sprouteth, and beginneth to grow, then you must needs say that the seed is good; for behold it swelleth, and sprouteth, and beginneth to grow. And now, behold, will not this strengthen your faith? Yea, it will strengthen your faith: for ye will say I know that this is a good seed; for behold it sprouteth and beginneth to grow.
31 And now, behold, are ye sure that this is a good seed? I say unto you, Yea; for every seed bringeth forth unto its own alikeness.
32 Therefore, if a seed groweth it is good, but if it groweth not, behold it is not good, therefore it is cast away.
33 And now, behold, because ye have tried the experiment, and planted the seed, and it swelleth and sprouteth, and beginneth to grow, ye must needs know that the seed is good.
34 And now, behold, is your knowledge perfect? Yea, your knowledge is perfect in that thing, and your faith is dormant; and this because you know, for ye know that the word hath swelled your souls, and ye also know that it hath sprouted up, that your understanding doth begin to be enlightened, and your mind doth begin to expand.
35 O then, is not this real? I say unto you, Yea, because it is alight; and whatsoever is light, is good, because it is discernible, therefore ye must know that it is good; and now behold, after ye have tasted this light is your knowledge perfect?
36 Behold I say unto you, Nay; neither must ye lay aside your faith, for ye have only exercised your faith to plant the seed that ye might try the experiment to know if the seed was good.
37 And behold, as the tree beginneth to grow, ye will say: Let us nourish it with great care, that it may get root, that it may grow up, and bring forth fruit unto us. And now behold, if ye nourish it with much care it will get root, and grow up, and bring forth fruit.
38 But if ye neglect the tree, and take no thought for its nourishment, behold it will not get any root; and when the heat of the sun cometh and scorcheth it, because it hath no root it withers away, and ye pluck it up and cast it out.
39 Now, this is not because the seed was not good, neither is it because the fruit thereof would not be desirable; but it is because your aground is barren, and ye will not nourish the tree, therefore ye cannot have the fruit thereof.
40 And thus, if ye will not nourish the word, looking forward with an eye of faith to the fruit thereof, ye can never pluck of the fruit of the tree of life.
41 But if ye will nourish the word, yea, nourish the tree as it beginneth to grow, by your faith with great diligence, and with patience, looking forward to the fruit thereof, it shall take root; and behold it shall be a tree springing up unto everlasting life.
42 And because of your diligence and your faith and your patience with the word in nourishing it, that it may take root in you, behold, by and by ye shall pluck the fruit thereof, which is most precious, which is sweet above all that is sweet, and which is white above all that is white, yea, and pure above all that is pure; and ye shall feast upon this fruit even until ye are filled, that ye hunger not, neither shall ye thirst.
43 Then, my brethren, ye shall reap the rewards of your faith, and your diligence, and patience, and long-suffering, waiting for the tree to bring forth fruit unto you.
--Alma 32: 17-43

Final Thoughts:
Developing and exercising faith is important in many ways. One of the ways faith is important is when it comes to dating, relationships, and marriage. While it is true that faith without "works" (behavioral efforts) is dead, being alone (James 2:17, 26), works without faith is also dead. Both are needed for success. The Lord expects us to do all we can do to find, nourish, and commit to a marriage. Then, exercising faith as well allows the Lord to make up the difference and increase the success of our efforts. The Lord can make more of us than we can make from our own efforts alone. Cultivate and exercise the faith that you will find and marry a quality person and that will greatly help this to actually occur, sooner and better than would otherwise happen without faith. Finally, remember that "…neither is the man without the woman, neither the woman without the man, in the Lord."—1 Corinthians 11:1.

Dr. G
P.S. If you have any questions, comments, or a future article request for me, feel free to contact me at drgilchrist@yahoo.com.
About the author

Hello, my name is Dr. Randy Gilchrist (aka "Dr. G"). I am a licensed clinical psychologist, a licensed marriage & family therapist, and a certified hypnotherapist in private practice in Roseville, CA (www.dr-rg.com), practicing since 1997. Also, I am happily married in the temple (Manti) since 1996 and have 4 sons. I am a volunteer writer and contributor to LDS Dimension. I use my training, education, and experience to share insights with LDS Dimension on all things of interest to the LDS dating community. Please read my articles and columns on this site to assist you in your online dating journey. Also, to be considered for an answer in a future Q and A column, please email me your dating/relationship oriented questions to drgilchrist@yahoo.com. Finally, I also offer a powerful, effective worldwide custom hypnosis recording service just for LDS Dimension members for weight loss, pornography, and many other issues of concern to those in the LDS dating community (please learn more now at www.dr-rg.com/lds; email me questions to drgilchrist@yahoo.com).